The Muppets Cast A Shadow on the Makeup World 
I received a GREAT response to my recent post announcing OPI's upcoming
Muppets
Collection and I am very excited to share with you another Muppet-licious development, straight from the Disney Beauty Lounge at Disney's D23 Expo held last month in Anaheim.
The Balm
Cosmetics recently announced that they have added a Muppets-Inspired collection,
The Muppets: Cast Your Shadow,
to their already FAB makeup line. The release of the new palette is set for this Fall in celebration of the new
Muppets
movie. Here's a Disney Living employee discussing this palette exclusively for Disney Go To Girl:

If you're anything like me, you're probably saying "SOLD"... But wait... there is a small catch: the Balm will be releasing these in a VERY limited quantity...1000, to be exact. Now THAT's enough to make ya say "Wocka Wocka!"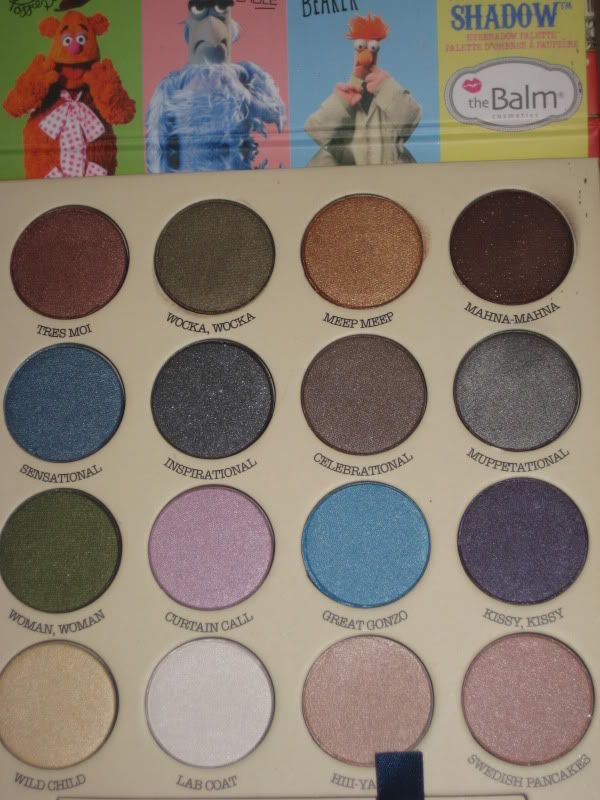 The official release date has yet to be set, but I do know the palette, which includes 16 eye shadows, 2 lip/cheek colors, and one gloss, will be priced at $44.50. Keep an eye on
the Balm Facebook page
for updates.