Did you know that
Disney Store
offers a large selection of organic garments for the Eco-conscious Fashionista? All of these adorable tees are 100% Organic Cotton and have been certified under the USDA's National Organic Program. The tees are priced reasonably at $16.50 each or 2 for $24.00! That is one heck of a deal! I'm telling ya folks, once you wear Organic Cotton, you won't go back! I was totally impressed with the selection. I have only chosen a few styles to highlight in this post, but there are several to choose from including styles for Men, Boys, Girls, Toddlers, and even Infants.
And check this out: Each Organic Tee from Disney Store features a label with a tracking number you can use to trace the making of the tee.
DisneyStore.com/TrackMyT
'This one of a kind service allows you to explore the journey your tee has taken, from its very beginning as a cotton seed on a farm, to every step it took before you bought it!' Sounds neat, huh! It IS! And you can follow the journey of a sample shirt if you don't have a number to enter!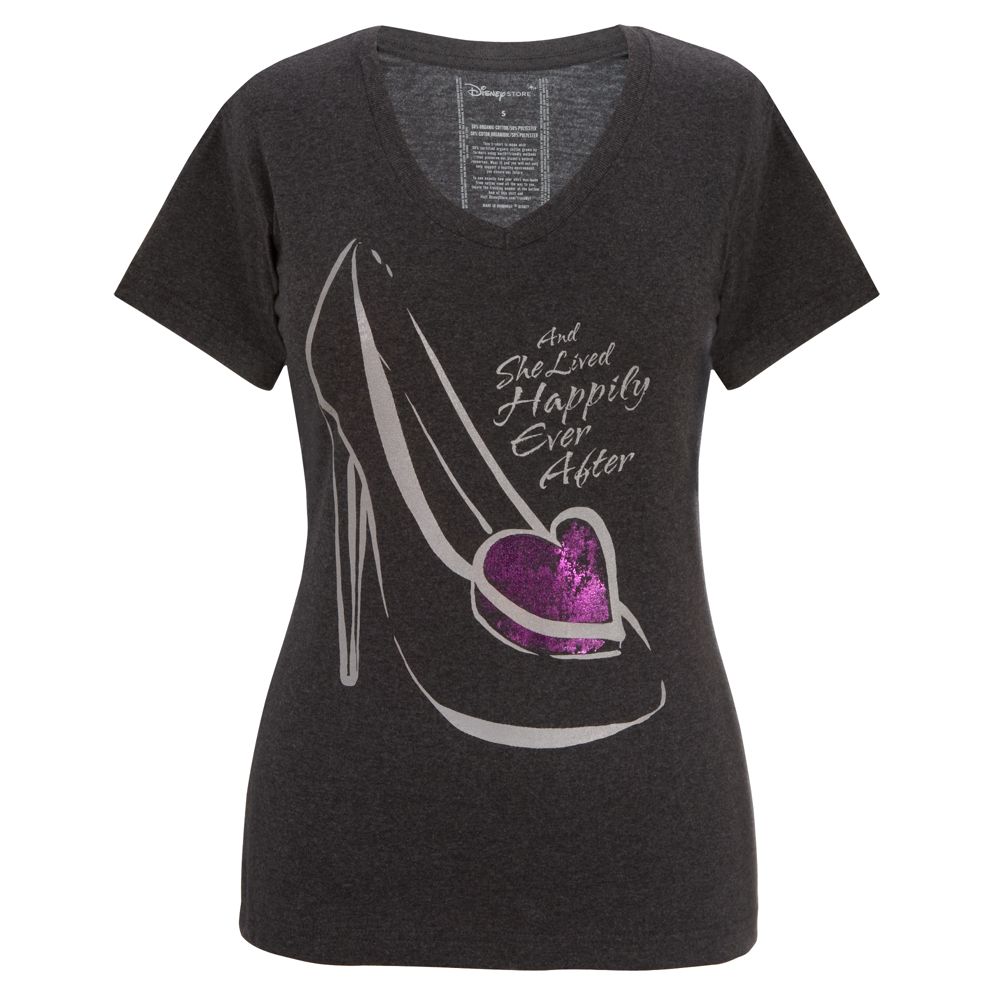 Organic V-Neck Glass Slipper Cinderella Tee: $16.50
Cinderella's special glass slipper is outlined in metallic ink and accented with a foil pink heart. Her dazzling slipper shares center shirt with the phrase every princess wishes will come true, ''And She Lived Happily Ever After.''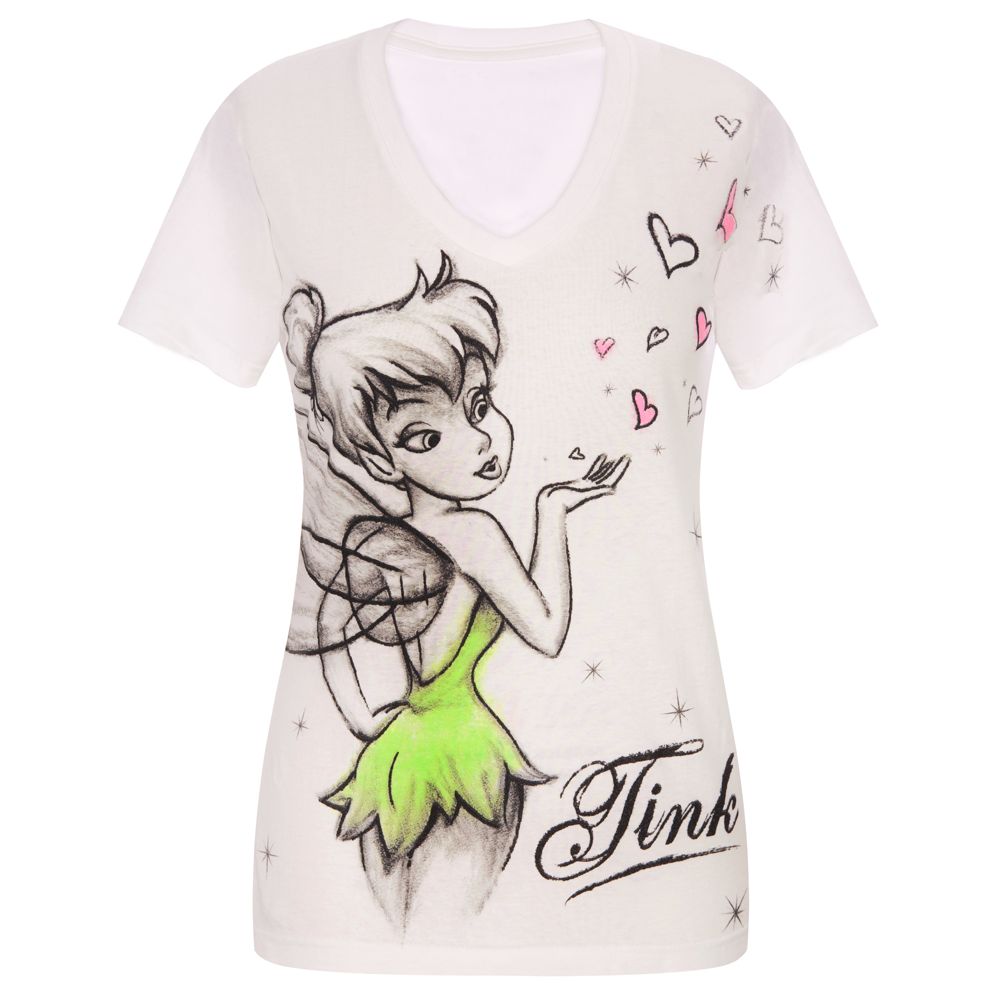 Organic V-Neck Sketch Tinker Bell Tee: $16.50
Tink sets hearts free on this white tee with adorable sketch art of our favorite fairy. Raised black glitter outlines Tinker Bell and ''Tink'' on this charming v-neck shirt. Send love to the planet wearing this organic cotton eco-friendly tee.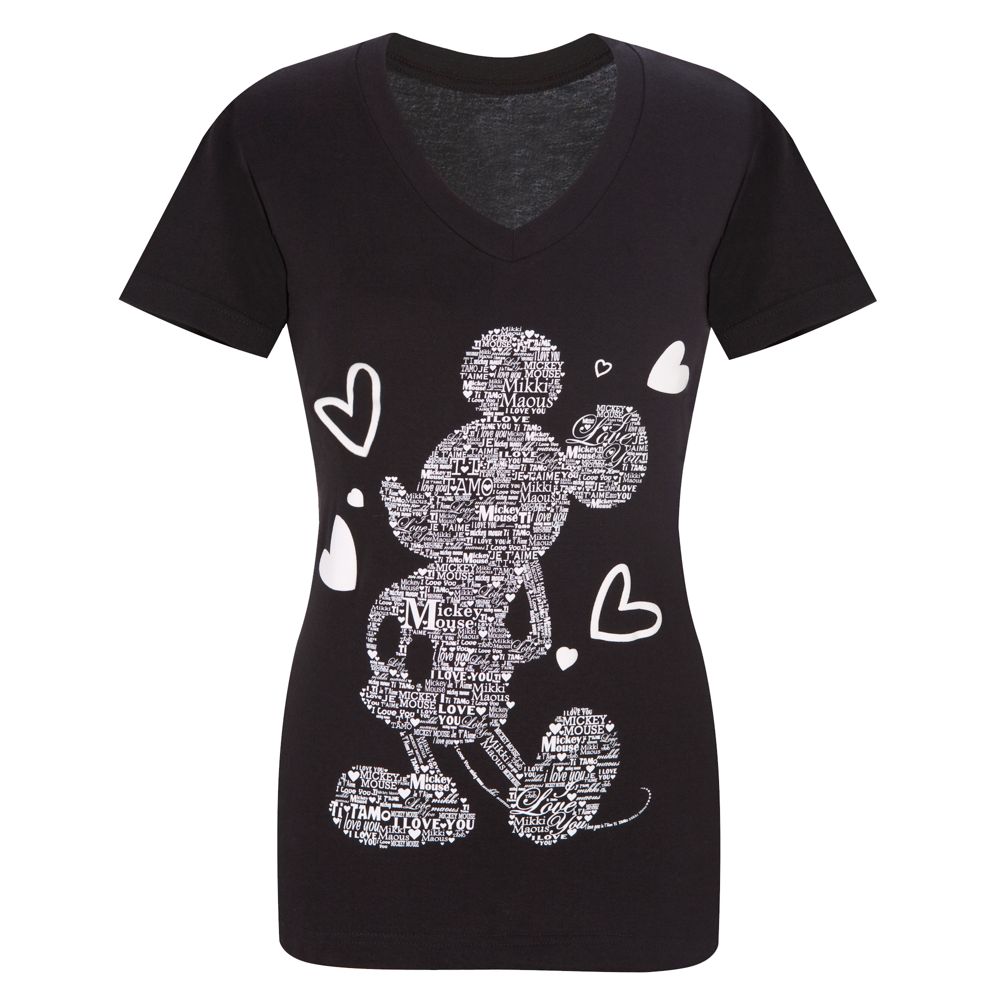 Organic V-Neck I Love Mickey Mouse Tee: $16.50
All over the world people say ''I love you, Mickey Mouse'' and this expression in many languages makes up the silhouette of Mickey on our appealing tee. Raised texture hearts complete the sentiment on this earth-friendly organic cotton shirt.



All of these styles are currently available at
Disney Store
!