A great day at Walt Disney World starts with the right shoes! If you're like me, you won't be caught dead in a pair of "text-book" tennis shoes and my feet and back have often suffered because of this! Spring is right around the corner and that means "Sandal Weather". I've put together some adorable "Park-Hopping Pediwear" (Shoes) options that won't break the bank or your back! 
 




Havaianas Slim ($25), Fitflop Pietra ($64), Memphisto Helen ($135), UGG Tasmina ($50)
Havaianas Thongs have definately made a name for themselves and are one of the most popular purchases at zappos.com. This no-frills thong may look like your everyday rubber flip-flop, but Havaianas are ultra comfy and have a history as well. Inspired by Ancient Japanese sandals, they feature a rice grain footbed and are available in a gazillion colors. These are reasonabley priced at $25. at zappos.com.
The next sandal is reminiscent of the Skechers shapeups, but much cuter. The Fitflop Walkstar III. The unique design is sure to work those legs while walking all day at the parks and the embellished genuine patent leather upper adds to the appeal!!! Wear these for an excuse for a second Mickey Bar!!!
Next is the Helen from Memphisto. This classic style boasts one of the most comfortable and durable designs on the market. Genuine leather in a variety of colors including metallics make this sandal a great choice.
Finally, Tasmina is UGG Australia's first "Flip-Flop" and if they're anything like their boot sisters, they're sure to be super comfortable. These thongs feature Suede uppers lined with short curly Sheepskin. They are available in 4 colors and are affordabley priced at $50.
Choose any of these sandals for your next Walt Disney World Vacation and you're sure to be comfortable yet looking like a Disney Diva!
Visit zappos.com for more info or to order any of the styles featured in today's DGTG Fashion Alert.
UPDATE:
Since starting this post, I have noticed that
DisneyStore.com
is now featuring the
Mickey Mouse Fit Flop Sandal
.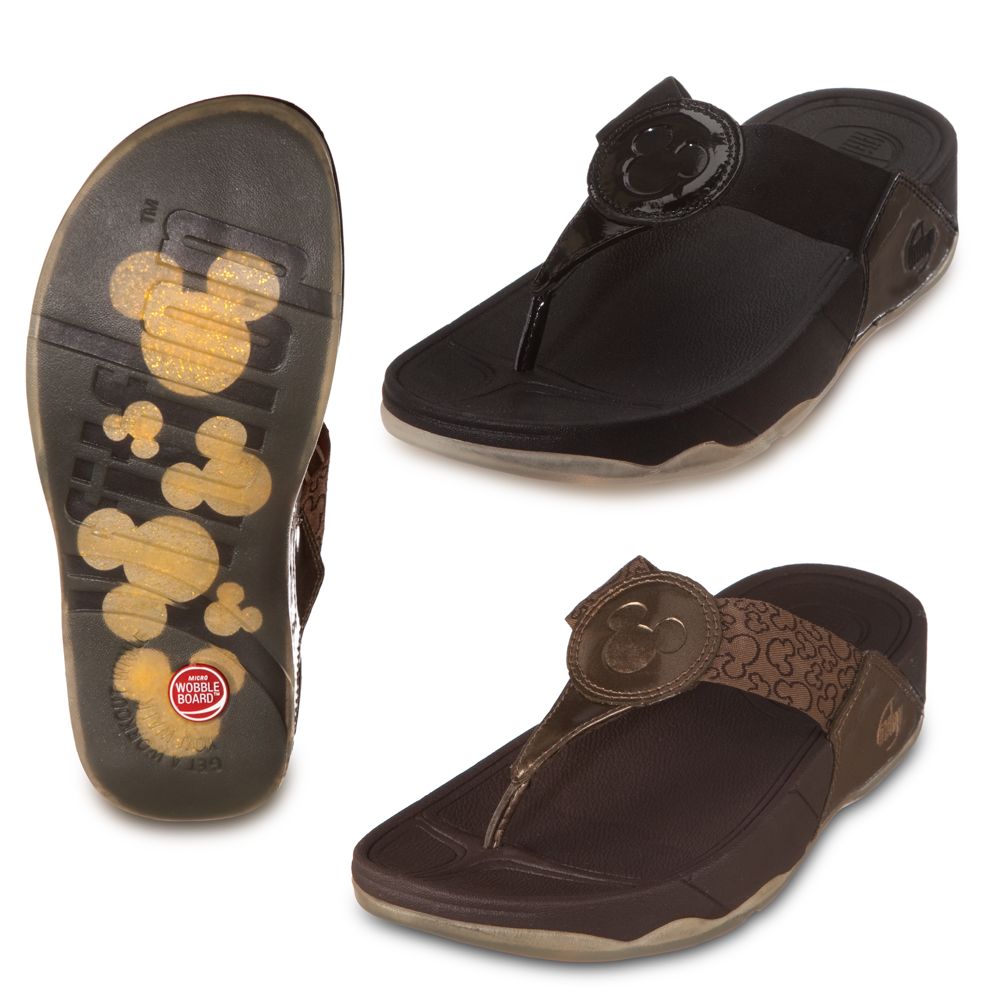 OMG!!! Adding these to my cart RIGHT NOW! Hope to have them in time for the upcoming Disney Social Media Moms Conference which I will be attending in a little over a week! Shouldn't be a problem since the site states, "Most items ordered via Standard Delivery will arrive within 5-7 business days."
Be sure to order soon to take advantage of the current shipping special:


The
Mickey Mouse
Fit Flop Sandals are priced at $49.95 and are available at
DisneyStore.com
!