You may not be aware that the Walt Disney Resort Signature Restaurants feature exquisite Wine Lists fit for even the most distinguished Enophiles. As a wine bar owner myself, I understand the importance of wine lists and how the offerings can make or break a meal.
As part of a new idea, every Wednesday, I will be writing a Disney Wine-Related post as part of my series "Wine Flight Wednesday." On Wednesdays, you can expect wine reviews, recommendations, wine photos, featured Disney Wine Lists, wine-related giveaways, and much more!
Today I'm kicking off the first week with a review of
Iron Horse
Fairy Tale Cuvee and a giveaway! One lucky DGTG reader will win an elegant decorative glass Mickey Wine Stopper and Bottle Opener Set!
From my own knowledge,
Iron Horse Vineyards
is located in the Sonoma region of Northern California. Iron Horse produces several varietals, but the label is best known for its Sparkling Wines.
Iron Horse Vineyards has created a Cuvee, or special batch, of sparkling wine known as
Fairy Tale Cuvee
which is exclusively distributed to Disney and sold only on Disney properties.

 Iron Horse's Fairy Tale Cuvee can be found by the bottle on nearly every Disney Wine List, in almost every Resort Market, and on Private Dining menus at an approximate retail of $50 and by the glass in limited locations for about $13.00.
Fairy Tale Cuvee
is a Non-Vintage (NV) California Sparkling Wine which is basically a Champagne, but can't politically be called so since it is not from the Champagne region of France. This bubbly is on the dry side with a touch of sweetness, but not too much. Perfect for my taste. Pairs well with just about anything in my Champagne-loving opinion, but is especially yummy with a Artisinal Cheese Plate, Sushi, and various desserts.
I have heard through the grapevine (pun intended) that the
Iron Horse Fairy Tale Cuvee
is similar if not identical to Iron Horse's
Wedding Cuvee
which is available on the retail market at prices ranging from $25 - $35, but something about the name makes it all worth it to me:
Fairy Tale Cuvee
while living a Fairytale!
Nothing beats standing on the porch of Narcoossee's watching
Wishes
across the Seven Seas Lagoon with a glass of Iron Horse
Fairy Tale Cuvee
in hand!
One lucky DGTG Reader will win this Disney Store decorative glass Mickey wine stopper and bottle opener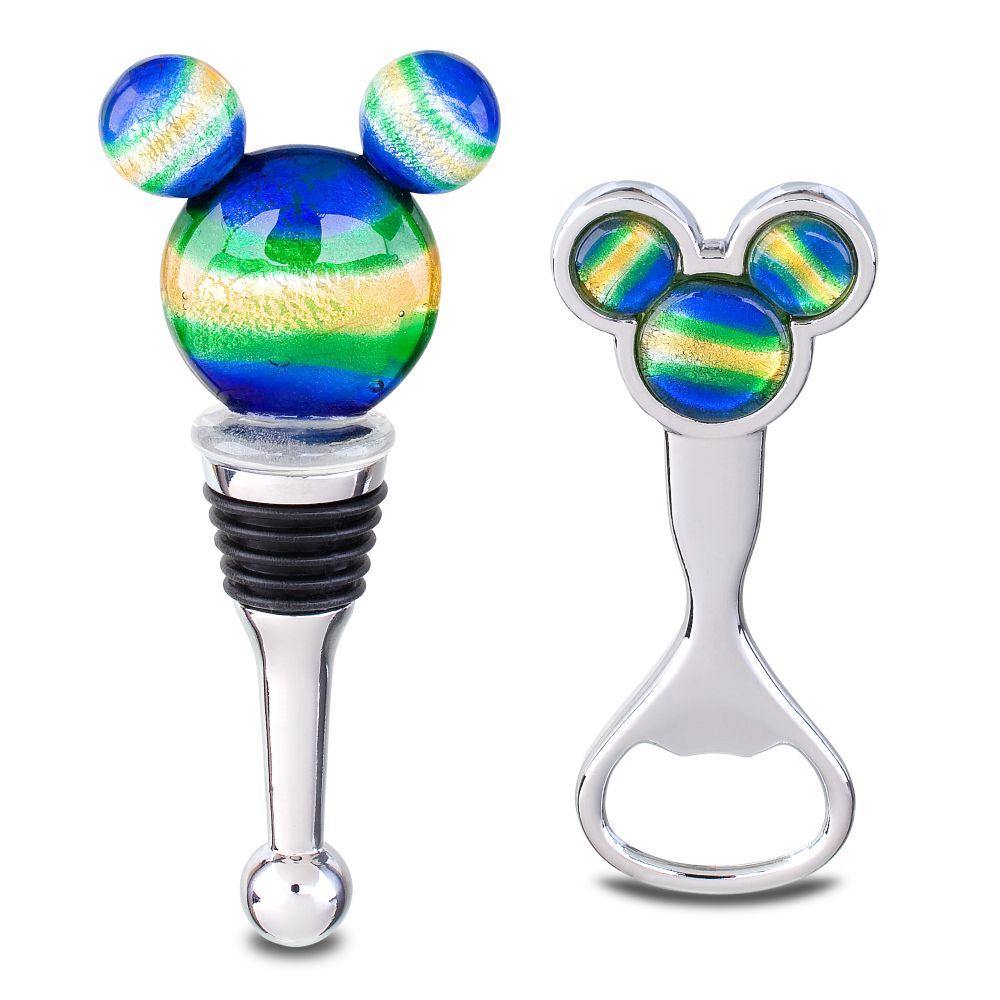 All you need to do to enter is follow this blog via Google Friend Connect and leave me a comment with your favorite Wine.
Contest open to US residents 21 and older ONLY! Contest ends May 15 an winner will be chosen via Random.org.
*DISCLOSURE: This contest is sponsored by Disney Go To Girl. I am not a Disney Employee. All thoughts and opinions reflected in postings on this site are 100% mine and do not necessarily represent those of The Walt Disney Company